Church building breathes again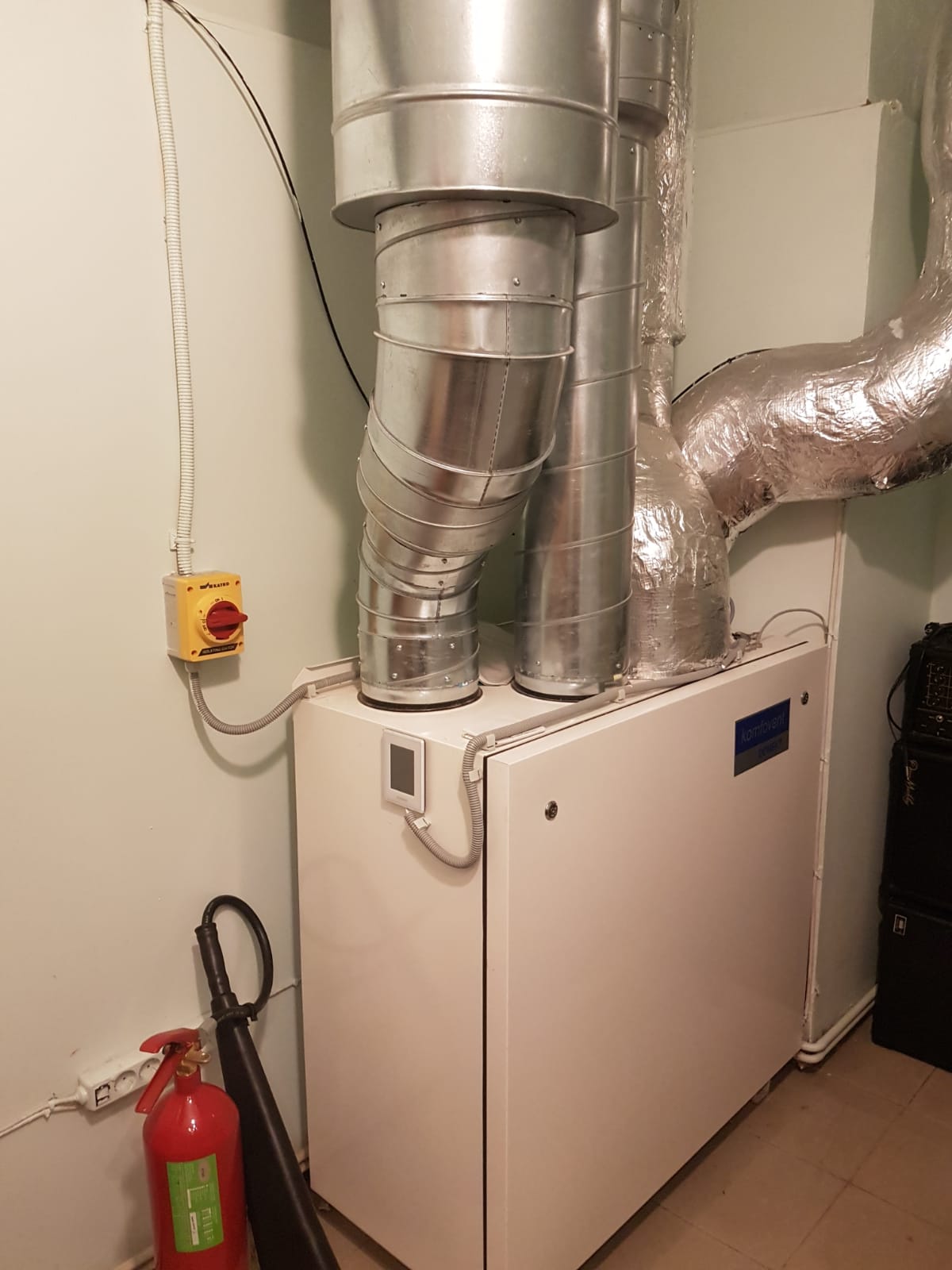 Air is all around us. We breathe in the air, then exhale. Breathing is a sign of life. God created many living creatures with lungs. A man without lungs is incapable of breathing. During the pandemic everyone was reminded of their breathing and its importance. About the fact that some people had moments when they couldn't breathe on their own. During the pandemic, we learned not only about breathing and breathing difficulties, but also about artificial breathing machines used by medics. In the most critical situation, the patient's lungs could not provide air and had to be supported artificially.
The church building of St. Saviour's also has lungs, its own breathing system. This breathing system is the ventilation. The ventilation was installed a few years ago and provides the air circulation for the church's undercroft. The basement of the church is a place where support groups gather, soup kitchen and other activities take place, such as Bible studies and choir rehearsals. Before the pandemic, something happened with the ventilation system. It coincided with the onset of the lockdown. And that was a good thing, because people couldn't come together in the church building, and all religious life went to the Internet and distancing.
The church's undercroft continued to serve only the soup kitchen which, according to the restrictions of the pandemic, could no longer invite guests within the space. The food was cooked and distributed in separate single use dishes. At that moment, it was the best solution.
But there came a time when the restrictions of the pandemic started to change. The church door was open again, waiting for the faithful. The activities were resumed with social distancing, hand disinfectant, and the Eucharist under one sign.
But the church's undercroft situation was different. People couldn't use undercroft spaces because of the damaged ventilation.
The cost looked high enough — around €500. The congregation thought about solving this problem and turned to parishioners and friends. Two donations came to us, almost one thousand euros in total. We received these donations from our own Kārlis Streips, and from our friends from the Netherlands Joop and Coby Fuijkkink from StichtingHulp Lettland, and Foundation "Onder de Toren". And here we saw God's hand at work because the cost of ventilation repairs was actually twice than what was planned. Now that the ventilation has been repaired, the church can breathe freely again.
We thank Kārlis Streips and our friends from the Netherlands.
We are grateful and hold you in our prayers.