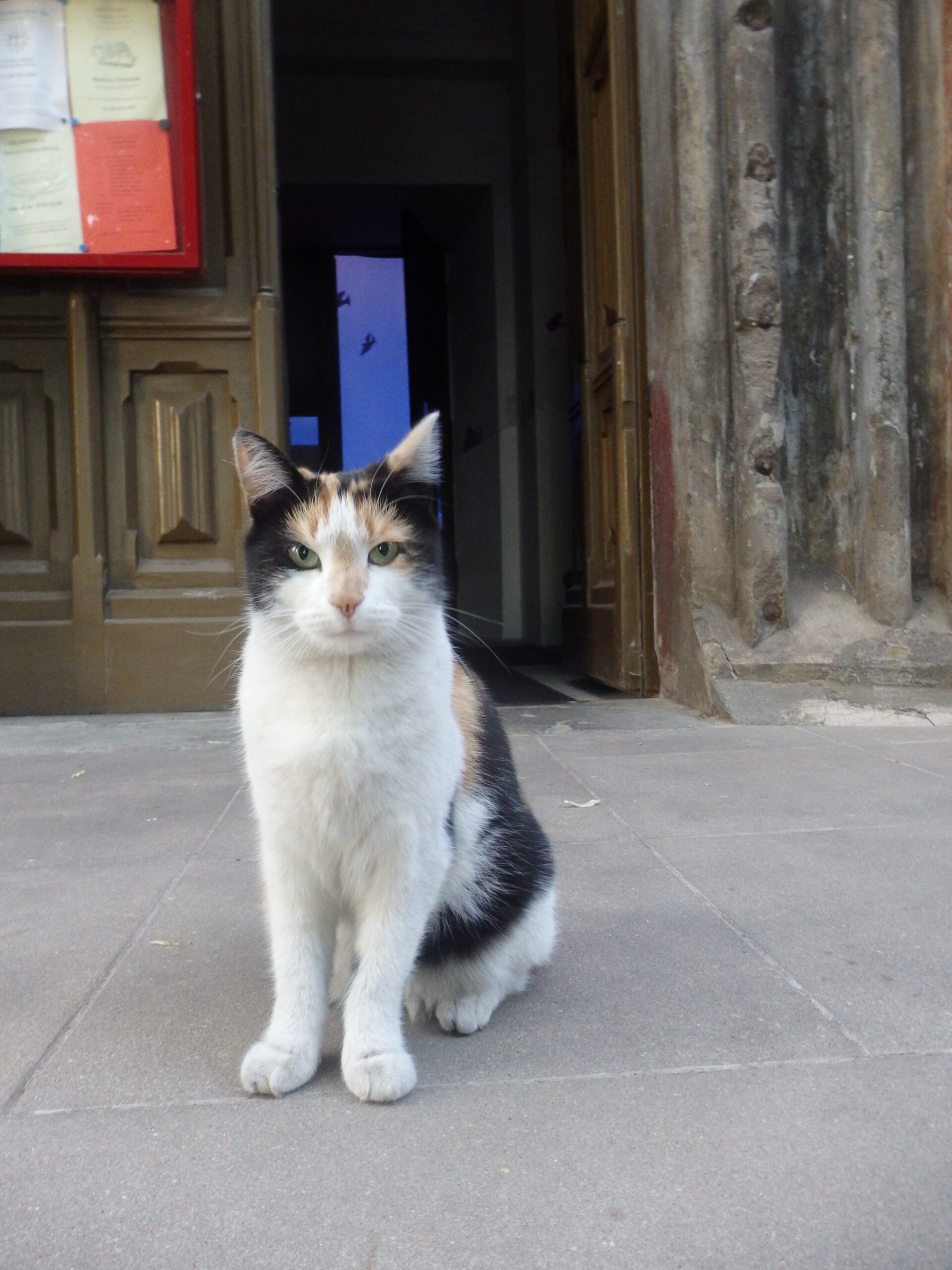 Grācija lives at St. Saviour's.
She likes to welcome people to church.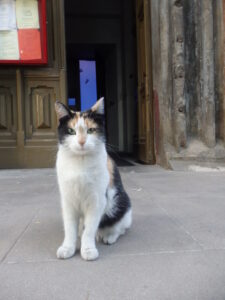 (although here she does look more like a guard cat…)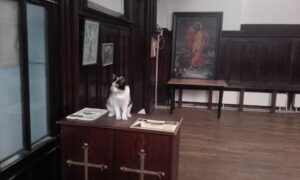 She also likes to sleep and keep warm…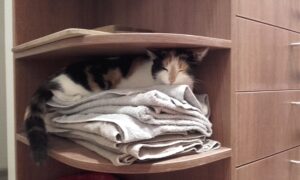 … preferably on radiators…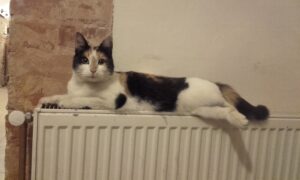 … or on people's laps!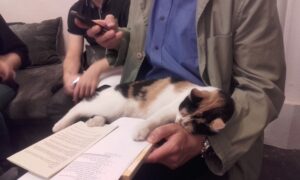 On Wednesdays Grācija always comes to our Lunchtime Concerts, although she doesn't really need to take up a whole pew by herself.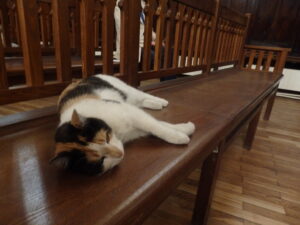 On Sundays Grācija follows the liturgy.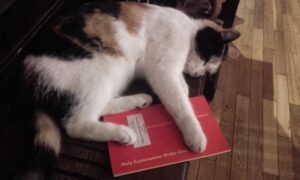 She is always ready to have her picture taken!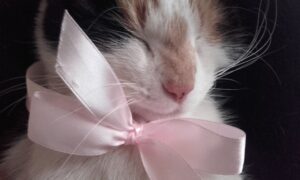 She is helping organists to prepare for concerts.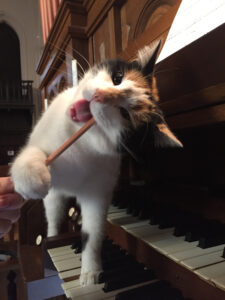 But after hard work some rest is in order.