Weekly Update: 20 November, 2021
A return to worship in person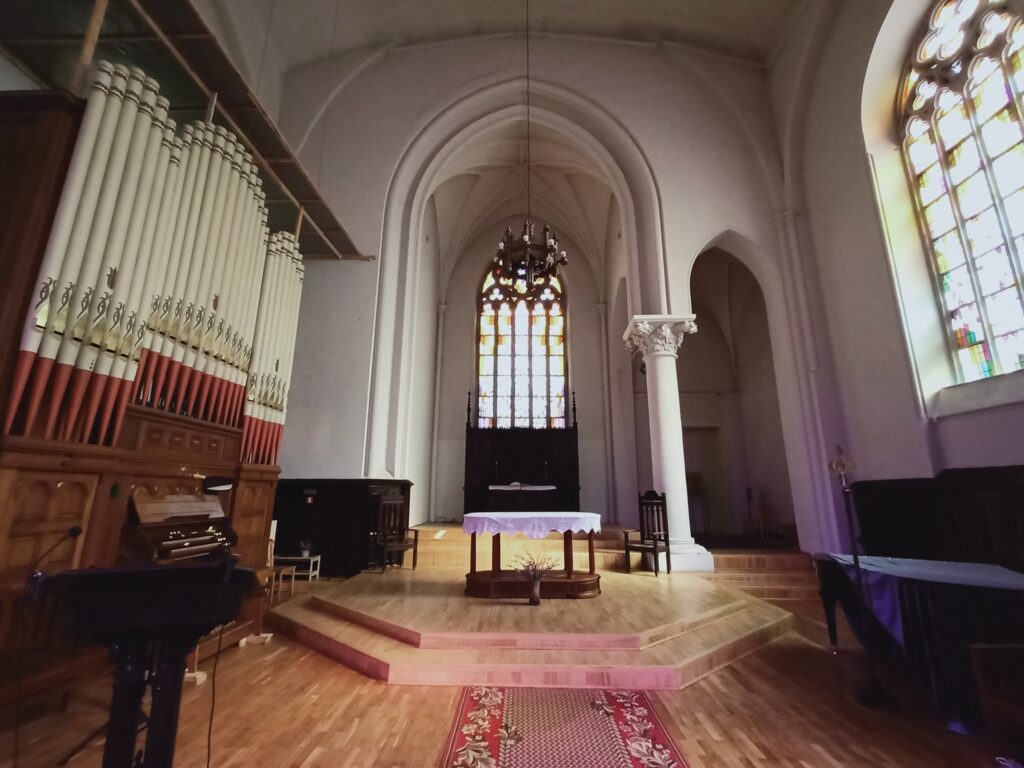 We are blessed to be able to return to having Sunday Worship in the church this weekend, and looking forward to seeing each other in person and celebrating God's presence. As with before the three-week lockdown, services will have to be held in the "green" (epidemiologically safe) regime, as that is the only option given for services in person and in line with regulations in other spheres of life during pandemic. Therefore, like going to other places operating in "green regime", everyone will have to show a valid COVID-19 certificate and a proof of identity when entering the church building. There will also be marked seats enabling observation of necessary distance, we will still need to wear masks and disinfect hands. 
Please be patient with the staff and volunteers as we are still adjusting to the new arrangements. Those without valid certificates are welcome to follow us online or to arrange an individual visit to church by contacting the chaplain. We are sorry that due to ongoing restoration works in the church we can't offer designated hours for individual visits on weekdays.
Even when we feel the pain of restrictions and separations, we believe that nothing can separate from the love of God revealed to us in Jesus Christ. We trust that our Lord will bring us all together in a joyful celebration at the end of these challenging times during which we are learning so much about ourselves and about his grace.
Chaplain Elīza marks the 11th of November