News Update: 2 April, 2022
2022 Annual General Meeting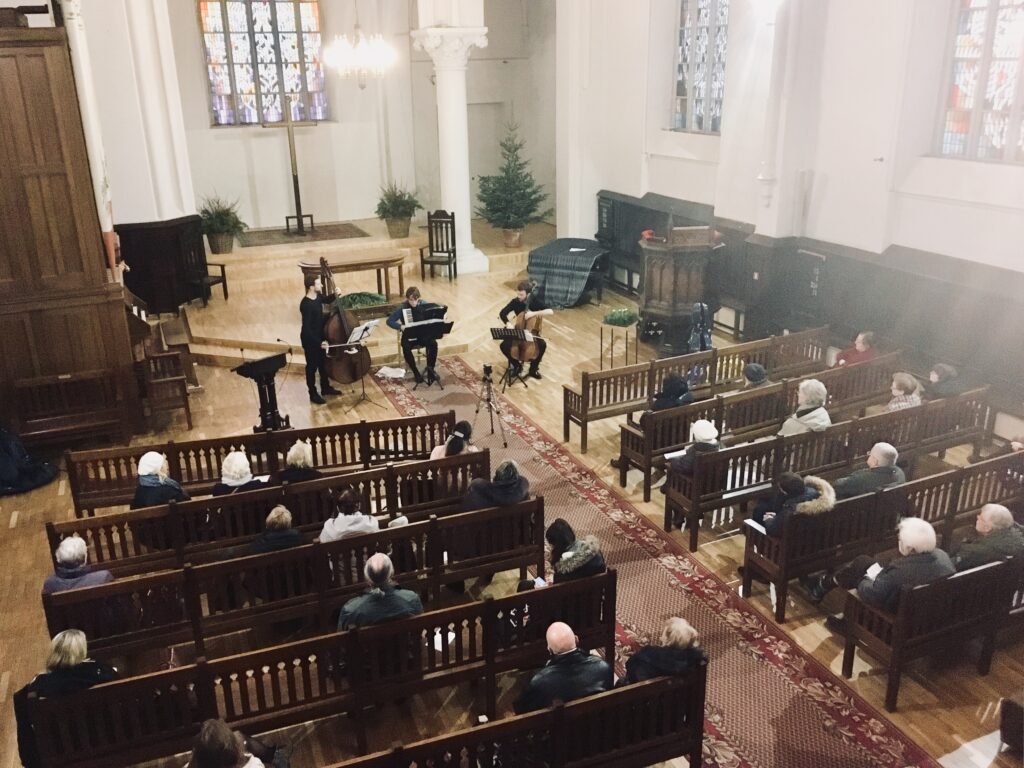 As a reminder, tomorrow after Sunday Worship service, our Annual General Meeting will take place in the sanctuary. This is an excellent chance to take part in the life of the church in a deeper way, and you will have the chance to take part in the election of Church wardens and Church Council members! Reports will be given by the wardens, treasurer, soup kitchen coordinator, and seniors' club. If you would like to take part and have not done so already, you can either sign up at for the electoral rolls at the end of the service or can print out this form here and bring it tomorrow! You can also take a look at the agenda here.
Ceiling work continuing
Work on the ceiling is continuing slowly but surely thanks to the amazing efforts of our warden Jānis and his team! If all goes as planned, it should be completed in the next few weeks. However, as the plaster needs to be added layer by layer, it can be a bit unpredictable. We all look forward to enjoying the fully opened church with all of you!
Holy Week events
Holy Week is just around the corner! As we have previously mentioned, there will be special services for Maundy Thursday (6 PM in English) and Good Friday (6 PM in Latvian with English text and translations), while Sunday Worship on Palm Sunday and Easter will take place as usual at 11 AM.