Sunday Worship: Trinity Sunday
This Sunday, our chaplain Elīza Zikmane will be preaching. She has provided this preview of her sermon:
To have faith in Trinity means that you are not standing on your own in search of your identity; neither are we just left one-to-one when trying to work out our relationships. Instead, we are grounded in, surrounded by and drawn into the divine community of love.

Chaplain Elīza Zikmane
Our organist Jana Zariņa will be playing together with singer Anna Amanda Stolere, whose music you can hear more of at her YouTube channel here.
29th of May: Night of Churches
Today, St. Saviour's is joining 84 others congregations taking part in the yearly Latvian language "Night of Churches" event. The church is open for individual viewing from 12.00 to 22.00, and at 18.00 there will be a lecture entitled "Anglicans: Who we are are" which tells the story of our church. At 19.00, students of the University of Latvia Faculty of Philosophy will discuss Plato and his influence on the Christian language, reading some of his works. Music will be performed at 20.30, and at 21.00 we will join in with Christians all across the country and say the Lord's prayer all at once. A short sacrament will be performed afterwards.
Soup Kitchen
As with every Saturday, our team of volunteers worked hard to serve and feed some of Riga's most needy inhabitants. If you have the time and or treasure to help us with this important ministry, please contact our coordinator Pāvels for more information!
Garden Update
We are getting close to the end of spring, and although the weather might not quite feel like it, our garden is coming along great! Huge thanks to Armands for the nice rowan plant he has gifted to us — it will be a nice and colourful accent in our garden.

Thanks also to Inta Putniņa, who worked many years in deaconry, was leader of the Latvian Evangelical Lutheran Church center of deaconry, and has now joined our church. She works now in gardening. Together, we planted our rowan tree, trimmed the lower branches of our lime trees, and did some other works in our garden.

Due to the upcoming reconstruction of our church ceiling, we can't do much more right now. More major work in our garden will take place next year. We are thinking about how we would like to see our garden in the future, and already have some ideas. For now, we will need to wait until next spring.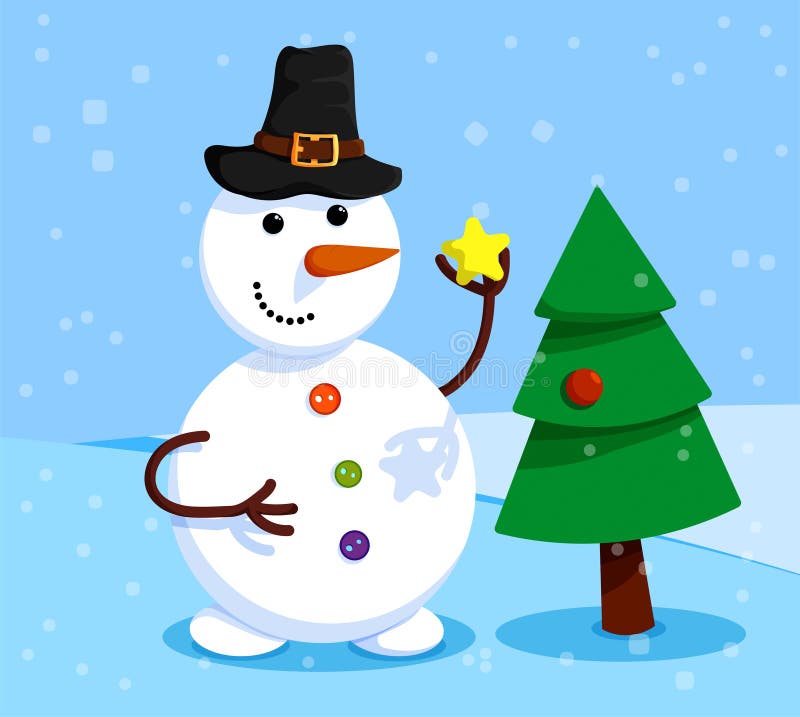 St. Saviour's is happy to announce weekly online get-together on Wednesdays from 7pm to 8pm. In Advent, we will focus on New Beginnings. There will be a short reflection on the theme followed by an open discussion and sharing experiences. All are welcome.
On 2 Dec our speaker will be Padre Captain Keith Gale, from Canadian Armed Forces Task Force enhanced Forward Presence Battle Group Latvia. He led a team of servicemen and women who did some repair work in our church this November. 
On 9 Dec we will welcome a good and dear friend of our church Rev'd Stiiv Knowers, who served for many years in the Diocese of Southwark (England) and now lives in Estonia.
The theme and speaker for 16 December are still in the works.
To join the meeting, please click this link (you will be taken to a room in Google Meet.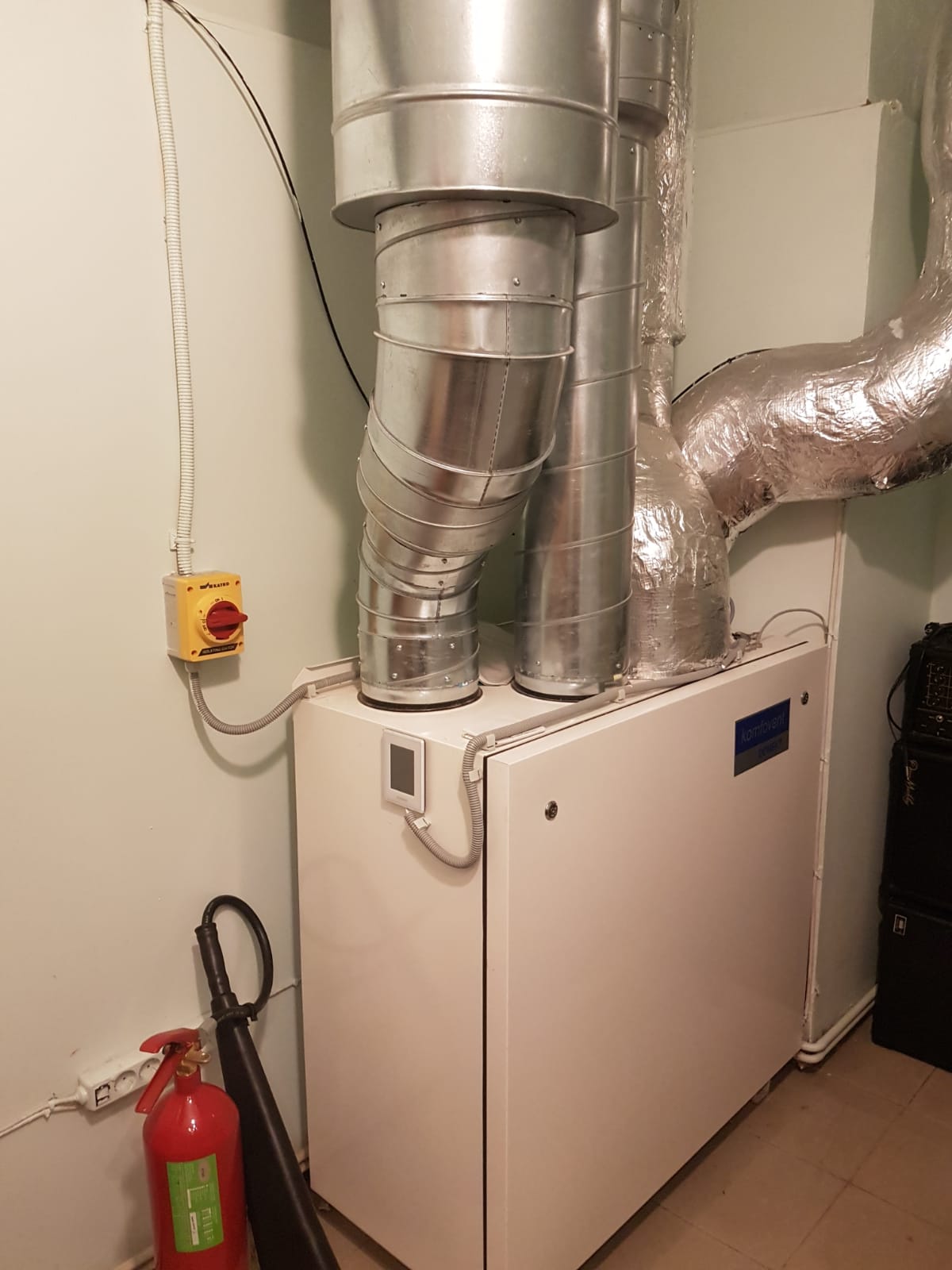 Air is all around us. We breathe in the air, then exhale. Breathing is a sign of life. God created many living creatures with lungs. A man without lungs is incapable of breathing. During the pandemic everyone was reminded of their breathing and its importance. About the fact that some people had moments when they couldn't breathe on their own. During the pandemic, we learned not only about breathing and breathing difficulties, but also about artificial breathing machines used by medics. In the most critical situation, the patient's lungs could not provide air and had to be supported artificially.
The church building of St. Saviour's also has lungs, its own breathing system. This breathing system is the ventilation. The ventilation was installed a few years ago and provides the air circulation for the church's undercroft. The basement of the church is a place where support groups gather, soup kitchen and other activities take place, such as Bible studies and choir rehearsals. Before the pandemic, something happened with the ventilation system. It coincided with the onset of the lockdown. And that was a good thing, because people couldn't come together in the church building, and all religious life went to the Internet and distancing.
The church's undercroft continued to serve only the soup kitchen which, according to the restrictions of the pandemic, could no longer invite guests within the space. The food was cooked and distributed in separate single use dishes. At that moment, it was the best solution.
But there came a time when the restrictions of the pandemic started to change. The church door was open again, waiting for the faithful. The activities were resumed with social distancing, hand disinfectant, and the Eucharist under one sign.
But the church's undercroft situation was different. People couldn't use undercroft spaces because of the damaged ventilation.
The cost looked high enough — around €500. The congregation thought about solving this problem and turned to parishioners and friends. Two donations came to us, almost one thousand euros in total. We received these donations from our own Kārlis Streips, and from our friends from the Netherlands Joop and Coby Fuijkkink from StichtingHulp Lettland, and Foundation "Onder de Toren". And here we saw God's hand at work because the cost of ventilation repairs was actually twice than what was planned. Now that the ventilation has been repaired, the church can breathe freely again.
We thank Kārlis Streips and our friends from the Netherlands.
We are grateful and hold you in our prayers.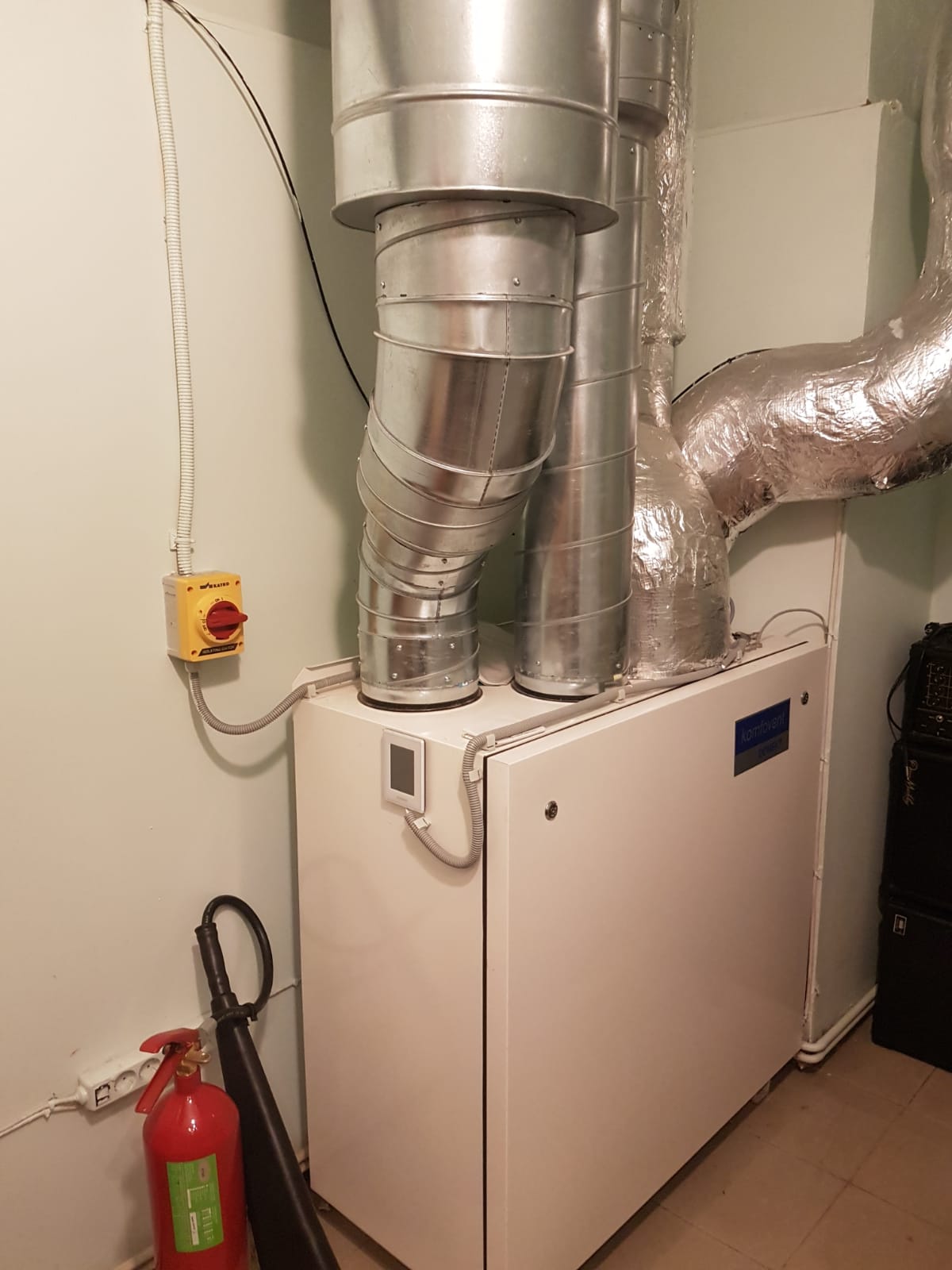 Today our Soup Kitchen received a parcel from the Representative of the Lübeck-Lauenburg church district for partnerships with Latvia, our dear friend Pastor Helmut Brauer.
We received 200 large tins of soup (that's 33 Saturday services or 4000 portions) and 1,000 little tins for the people to take away.
This is a significant boost to our kitchen, friendship and the work of God among our fellow people. Thank You, Helmut and your team in Lübeck-Lauenburg for this.
(Pictures by Pavel)
On 29th of March we had "Virus and religion", the first online event in our series of public debates funded by Diocese in Europe. Discussion was moderated by Elīza Zikmane, our chaplain. Participants – Nikita Andrejevs and Valdis Tēraudkalns from the Faculty of Theology, University of Latvia, Ilva Skulte, media expert from Rīga Stradiņš University, Aidis Tomsons, radio and TV journalist. Thanks to the Fifth Seventh Day Adventist Church in Riga who helped us with technical equipment and streaming the event on Facebook. We even had an option to call and to ask questions. A goal of these debates is to do a public theology by exchange of perspectives by people working in various fields.