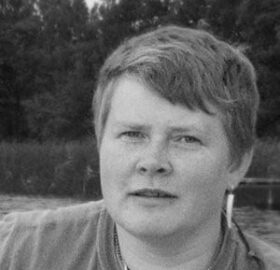 Yesterday, we received the heartbreaking news that Lauma Lapa, a beloved member of our church and a devoted follower of Christ, passed away after a serious illness. Lauma often preached sermons, served as a worship assistant, actively served on our church council, took care of our garden, and even created and managed this website. She will be very much missed by all of us here at St. Saviour's and the many other humans and animals that she impacted throughout her life.
"My flesh and my heart may fail, but God is the strength of my heart and my portion forever." (Psalm 73:26)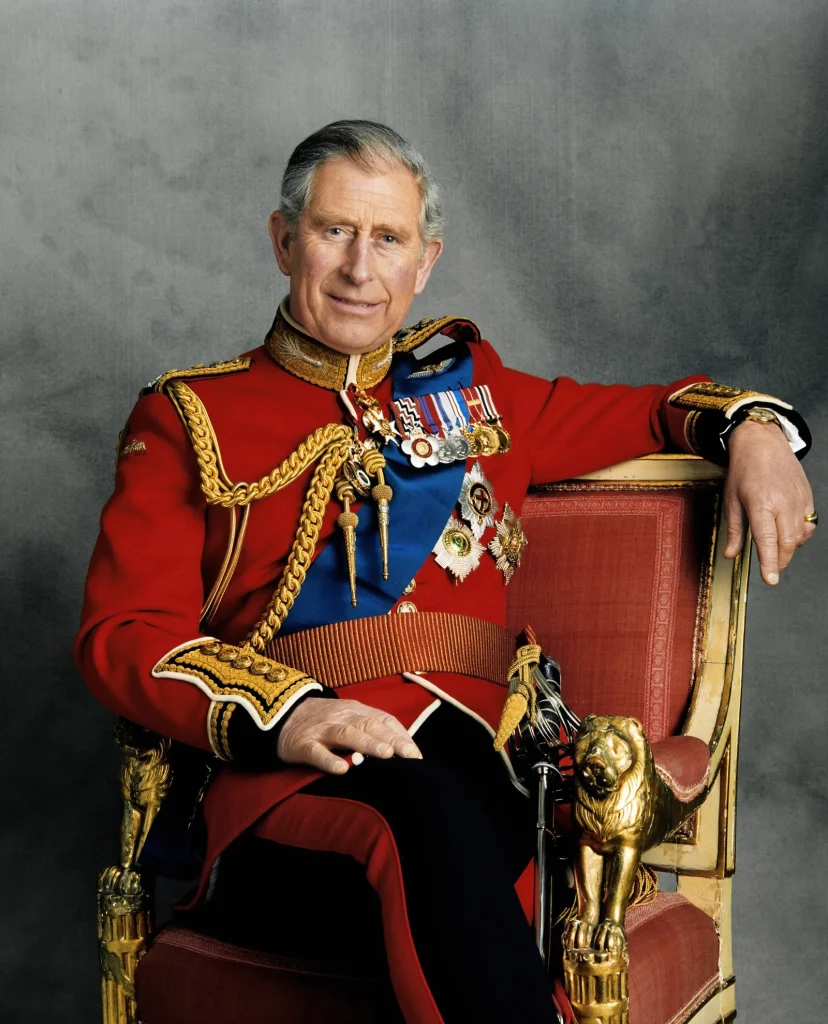 St. Saviour's Anglican Church in Rīga, Latvia, remembers with joy the visit of the Prince of Wales in 2001, and now rejoices with King Charles III as he becomes the head of our Church. Our prayers for His Majesty will join those of countless others this weekend, and through the years to come.
Christmastide at St. Saviour's
First, thank you to everyone who participated in last week's Christmas worship services and potluck lunch. This was a particularly special occasion because our wonderful music director Larisa was able to play the organ for the very first time in more than a year, and we were joined by an excellent choir! The church was full of music and of spirit, and we were so happy that more than 20 people stayed after for a hearty potluck lunch with some Latvian winter classics such as grey peas, along with some delicious international flavors such as rice curry!
Michelle back in Latvia
One major reason for joy this Christmas is that our prayers have been answered, and Michele is back in Latvia! Joe, Mark and Elīza surprised her at the airport, although of course her first priority was to reunite with her faithful canine friend Riley who had been relaxing in Jūrmala. Welcome back Michele!!!
Thank you Enija!
New years is a time of ends and new beginnings. Today, we say a huge thank you and farewell to our amazing administrator Enija, who has just finished her time as one of the stable rocks of our church, and is moving onto new endeavours in 2023. We also welcome Jēkabs, who has taken over as our new administrator. Let's all pray for a successful transition and for both of these talented individuals!
Her Majesty the Queen's Platinum Jubilee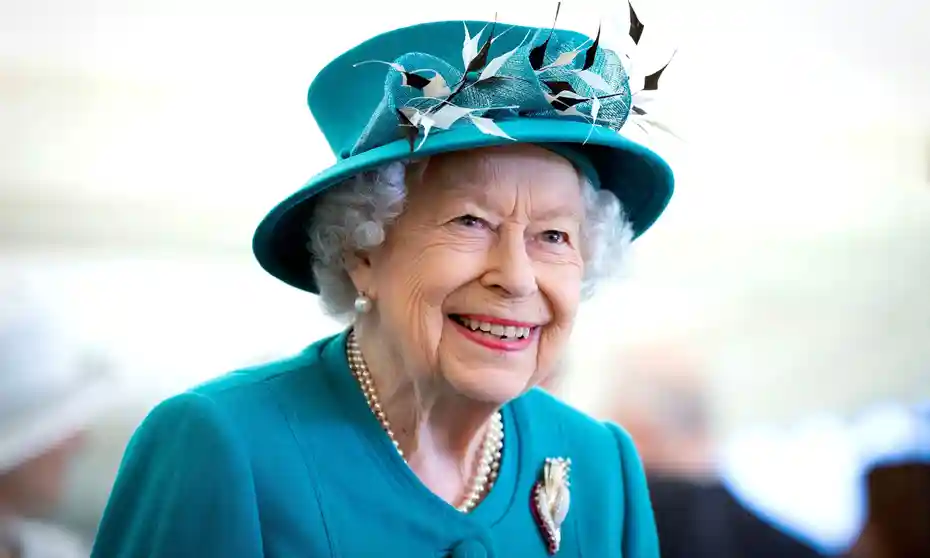 This weekend we will be celebrating not only the feast of Pentecost, but also Queen Elizabeth II's Platinum Jubilee, signifying 70 years as reigning monarch. After a worship service which will be attended by British Ambassador to Latvia Mr. Paul Brummell CMG, we will be celebrating Afternoon Tea in the garden, complete with scones and sandwiches starting at about 12.15. Children's activities will be provided, and all are welcome!
Traffic Changes due to Bike Marathon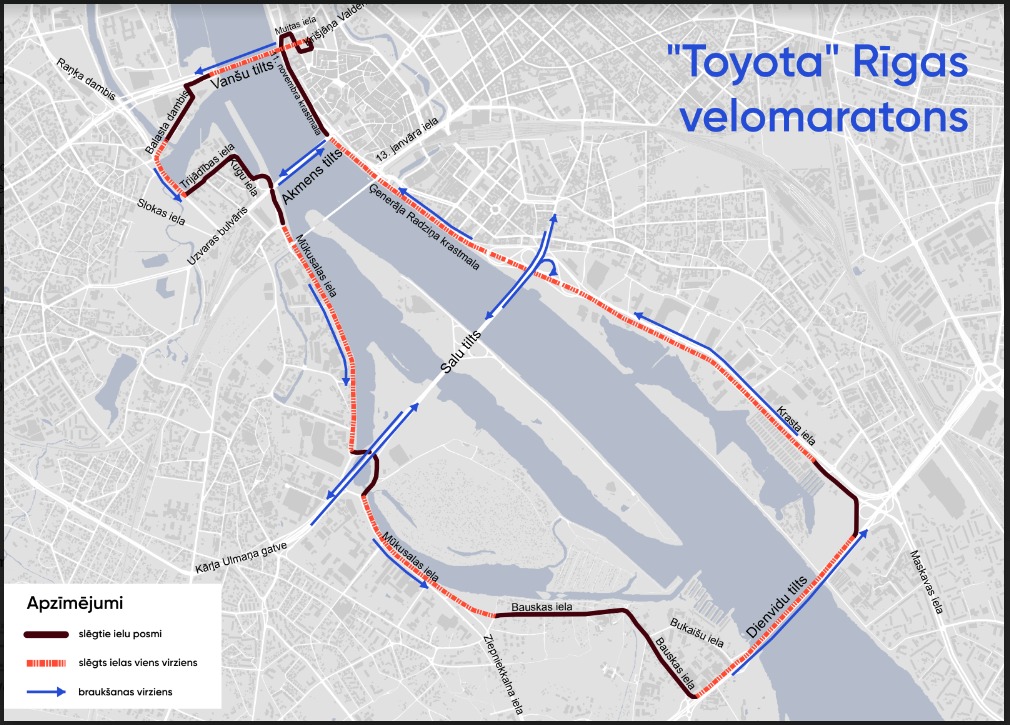 Getting to church on Sunday might prove a tad difficult due to traffic changes related to the Bike Marathon. 11. novembra krastmala, the road along River Daugava outside of the church, will be closed for the event — this will make parking far more challenging than usual. You can read about the full traffic changes (in Latvian) here, and you can see a map of the changes below.
Baznīcu nakts
As those of you who came out to Baznīcu nakts or Sunday Worship last week saw, the first phase of the ceiling reconstruction is finally complete! This means that the full church is reopen in all of its glory. It will take a bit of time to get our organ and our sound system back to 100% working order, but that will come soon enough!
Speaking of Baznīca nakts, we had at least 500 visitors to the church throughout last Saturday who enjoyed our concerts and exhibition displays. This included the wall of postcards, where more than 250 Anglican churches throughout the world sent us postcards with greetings specially for Baznīcu nakts. You can find a full map of the cards here, and you can see the display of cards in person throughout the next few weeks.
Holy Week at St. Saviour's
We once again find ourselves in the most bittersweet week of the church calendar — when Jesus humbly and triumphantly rides into Jerusalem, is betrayed by one of his best friends, dies a painful, public death, yet comes back just three days later to fulfil the promise of ultimate love and forgiveness for all of us. It is truly a seven-day emotional and spiritual roller coaster, and it is time to ride it together as a community.
Palm Sunday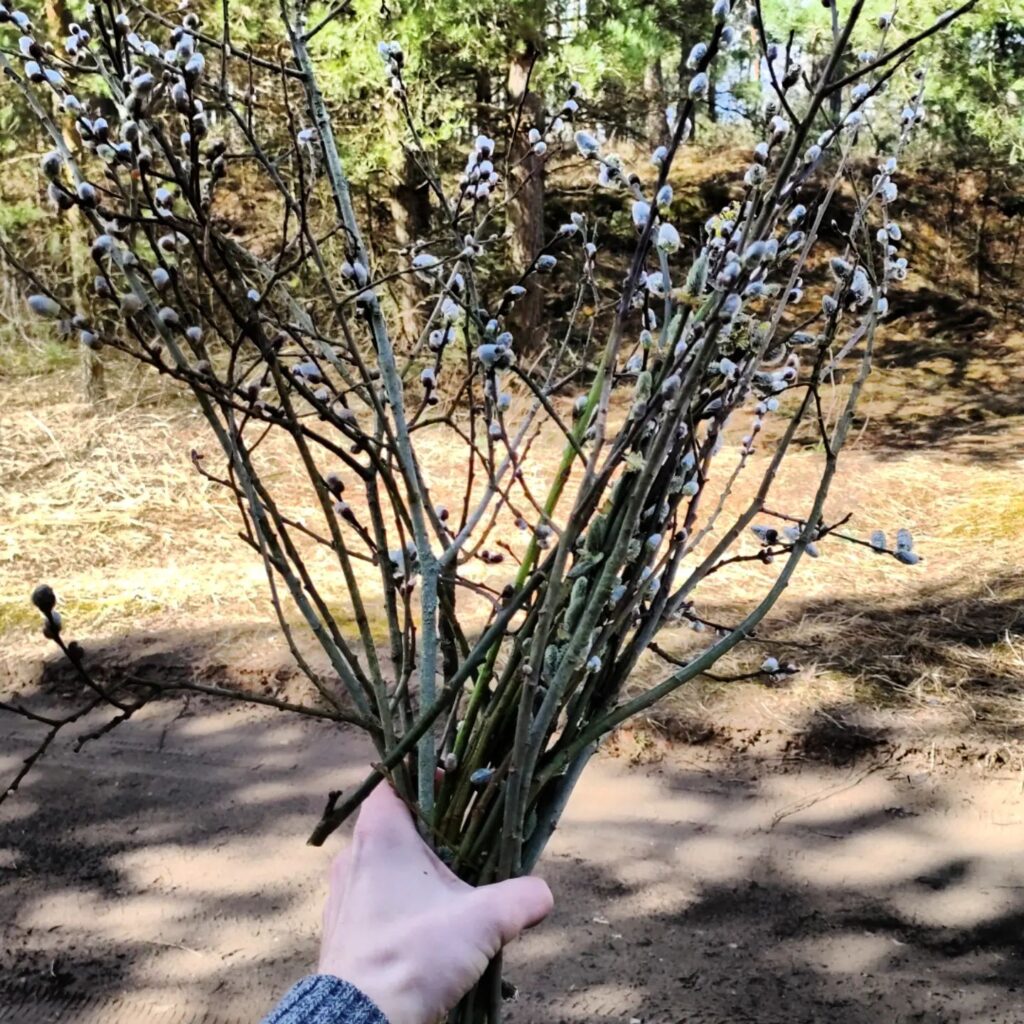 Tomorrow, we will be celebrating Palm Sunday as usual at 11 AM, where "many people spread their cloaks on the road, and others spread leafy branches that they had cut in the fields" (Luke 11:8). Although palms are a common leafy branch in the Holy Land, here in Latvia they are a bit of a rarity; that's why it's known as "pūpolu svētdiena" here in Latvia, as branches of the far more commonly found pussy willow tree are used instead. We hope to have both available tomorrow at the service so you can celebrate in the way you're most comfortable with! For those of you who aren't able to come in person, you can join us virtually in the live stream via our Facebook page.
Maundy Thursday and Good Friday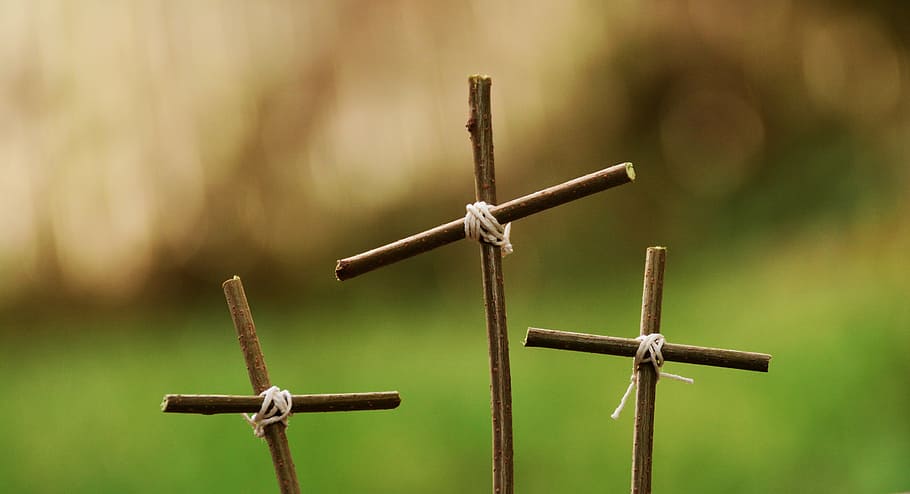 On Thursday, you are invited to our special Maundy Thursday communion service at 6 PM, where we will be commemorating Jesus' washing of his disciples' feet as well as his last supper with them. This service will take place in English, although the following day we will observing the far more somber Good Friday at 6 PM together with our Latvian Baptist friends. That service will take place in a mix of Latvian and English.
Soup Kitchen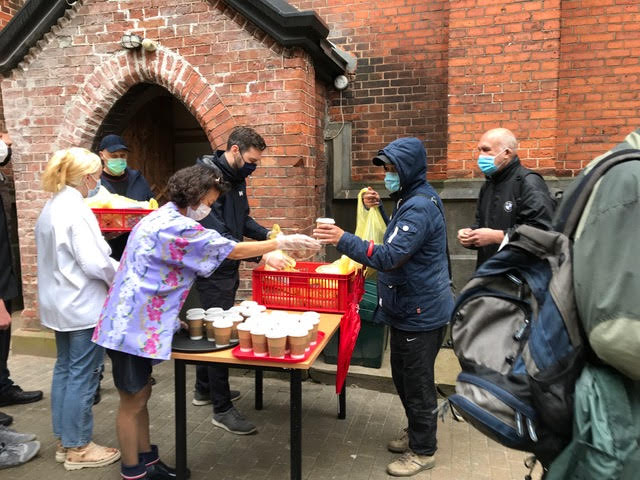 Although the Latvians might call it "Klusā sestdiena" (Quiet Saturday), we will be quite busy with with our weekly Soup Kitchen where we will be following in Christ's example and feeding those who are most vulnerable. If you are able to donate either your time or resources to this very important ministry, you can write to our coordinator Pāvels. Every little bit is a huge help!
Easter Sunday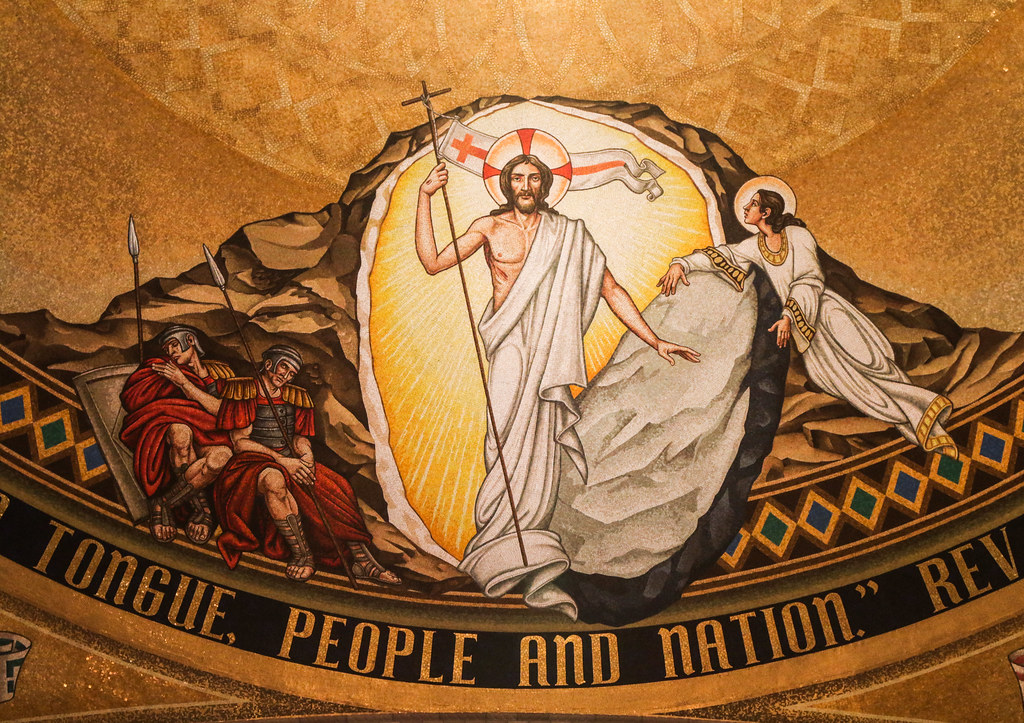 Finally, we will rejoice together for Easter Sunday at 11 PM and celebrate the Good News of Christ's resurrection. Following this joyous service, you are all invited to lunch either downstairs in the basement or outside in the garden depending on the weather. If you are able to bring some potluck-style dish to share, please let Joe know or write it in the Facebook event! An Easter egg will also take place for our younger members so that this will be a fun and memorable occasion for all ages!
Follow us on Instagram!
For those of you who use Instagram, make sure to follow us here!
2022 Annual General Meeting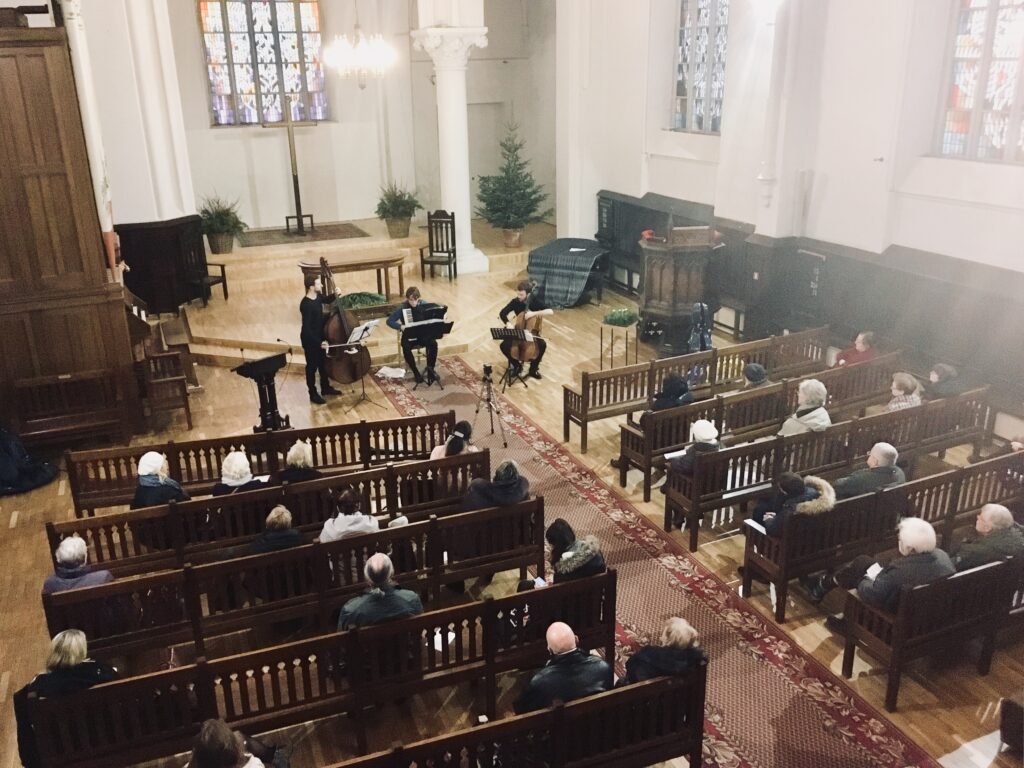 As a reminder, tomorrow after Sunday Worship service, our Annual General Meeting will take place in the sanctuary. This is an excellent chance to take part in the life of the church in a deeper way, and you will have the chance to take part in the election of Church wardens and Church Council members! Reports will be given by the wardens, treasurer, soup kitchen coordinator, and seniors' club. If you would like to take part and have not done so already, you can either sign up at for the electoral rolls at the end of the service or can print out this form here and bring it tomorrow! You can also take a look at the agenda here.
Ceiling work continuing
Work on the ceiling is continuing slowly but surely thanks to the amazing efforts of our warden Jānis and his team! If all goes as planned, it should be completed in the next few weeks. However, as the plaster needs to be added layer by layer, it can be a bit unpredictable. We all look forward to enjoying the fully opened church with all of you!
Holy Week events
Holy Week is just around the corner! As we have previously mentioned, there will be special services for Maundy Thursday (6 PM in English) and Good Friday (6 PM in Latvian with English text and translations), while Sunday Worship on Palm Sunday and Easter will take place as usual at 11 AM.
Annual General Meeting: Next Week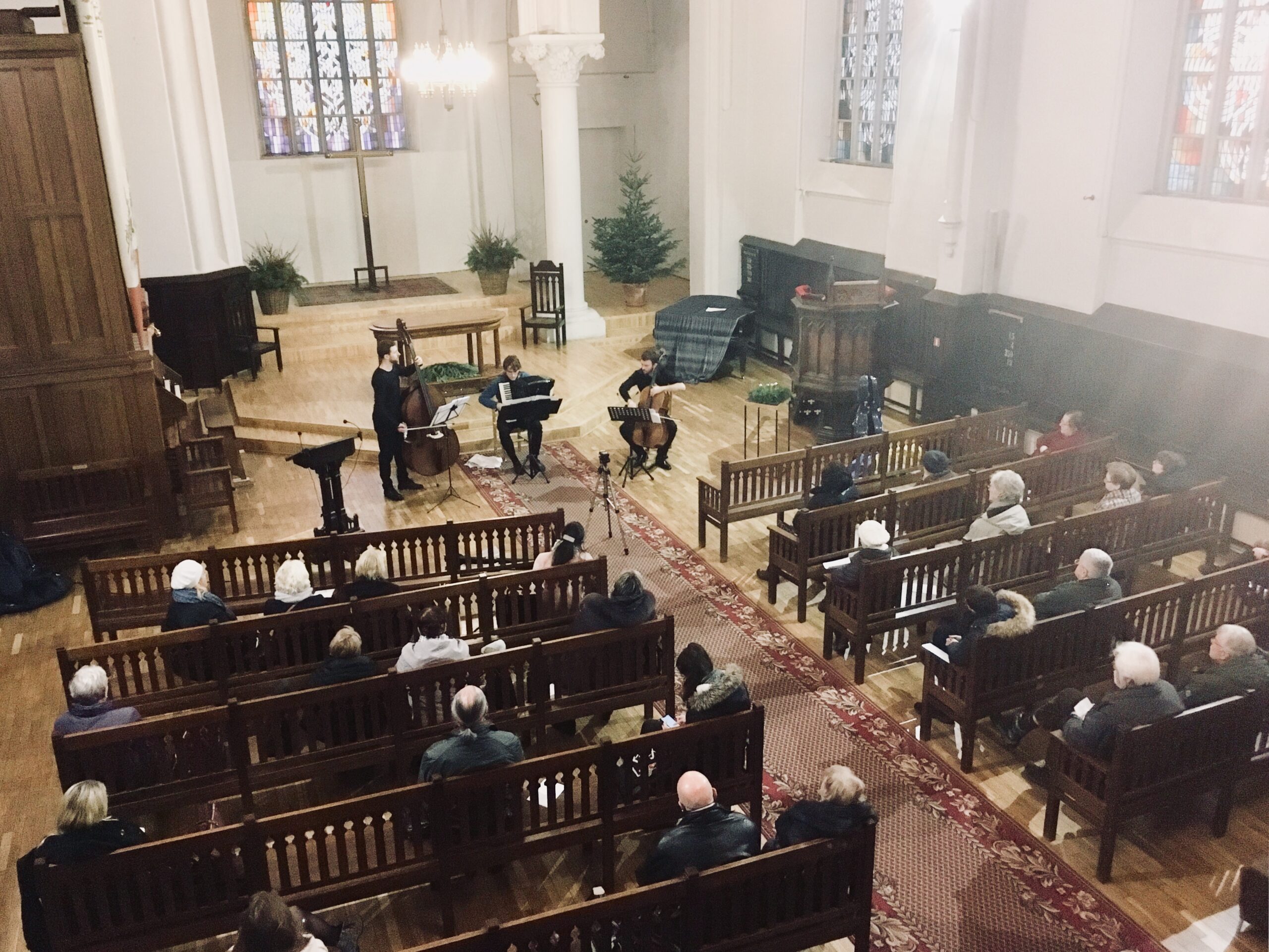 Clocks are moving forward, the sun is shining, and here at St. Saviour's, it's once again time for our annual general meeting. This will take place next Sunday directly following Sunday Worship, and is an excellent chance to participate in the life of the church in a deeper way. Reports on all of the major activities of the church will be available to read and discuss, and wardens and church council members for 2022 will be elected.. If you would like to participate and are not already on the electoral roll, you can either sign up at the back of the church this week or next week, or you can print out this form here, fill out it, and scan and send it to admin@anglicanriga.lv. You can find the agenda for the meeting here.
Help for Ukraine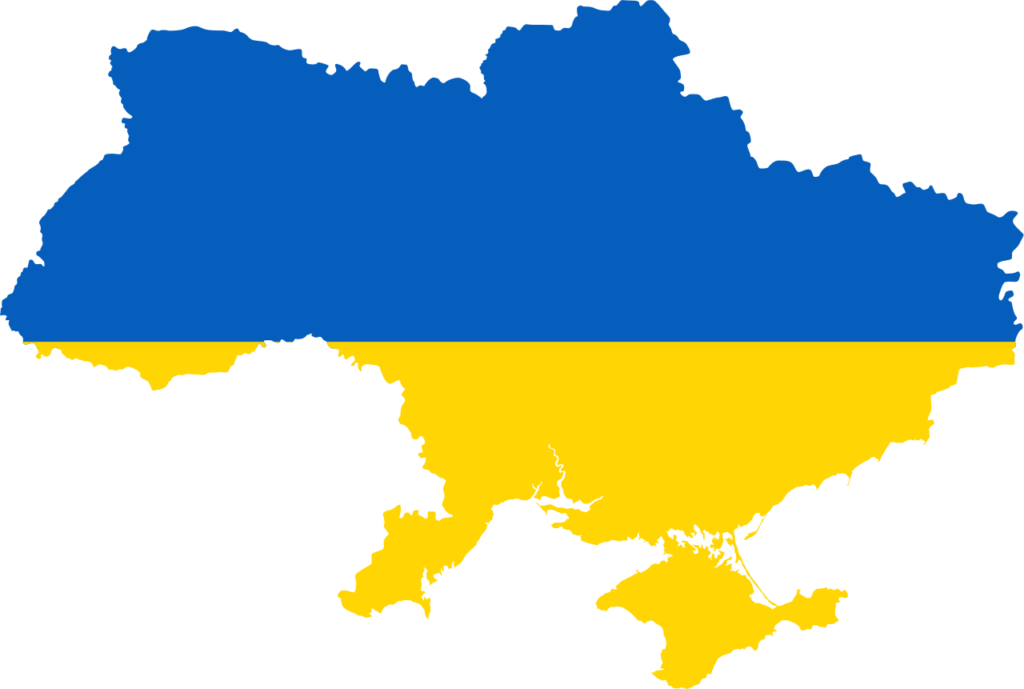 Following last Sunday's service, a few people stayed behind and had a brainstorm over what to include in the project the church would like to do for refugees if we will receive funding from the United Society Partners in the Gospel (the Anglican mission agency). Ideas included time for spiritual care and fellowship, which would be 2-3 hours per week at the premises of the church (to be extended in case of need). Volunteers and staff would be present. We would also offer activities such as personal or group chats with people, games for children (in line with safeguarding rules), music lessons, pastoral care, fellowship time. If you are interested in helping to make this happen, please contact our assistant chaplain Valdis who has been putting this project together!
Mothering Sunday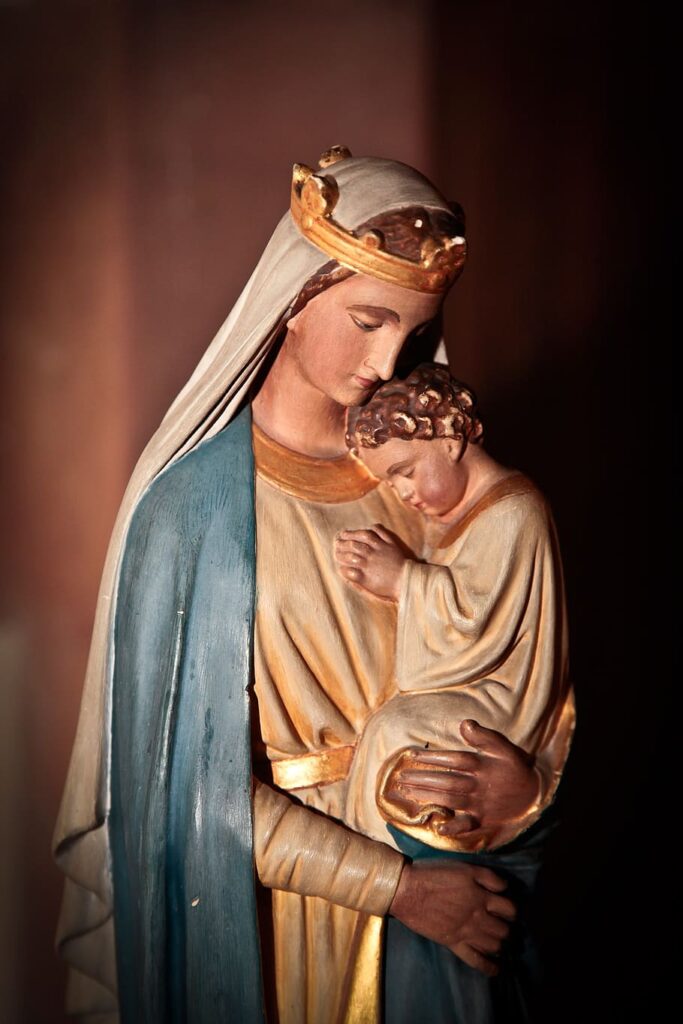 Tomorrow is "Mothering Sunday", where we celebrate care and love in the middle of darkness of Lent. As we approach Jesus on the cross he turns us to each other, tells us to look, to see the other as we are in a new way; to behold another and to look with compassion. At the foot of the cross, a new community is formed and new possibilities are created. If you are unable to come in person, you are welcome to watch our services online from anywhere in the world from our Facebook page!
Heating Season Finished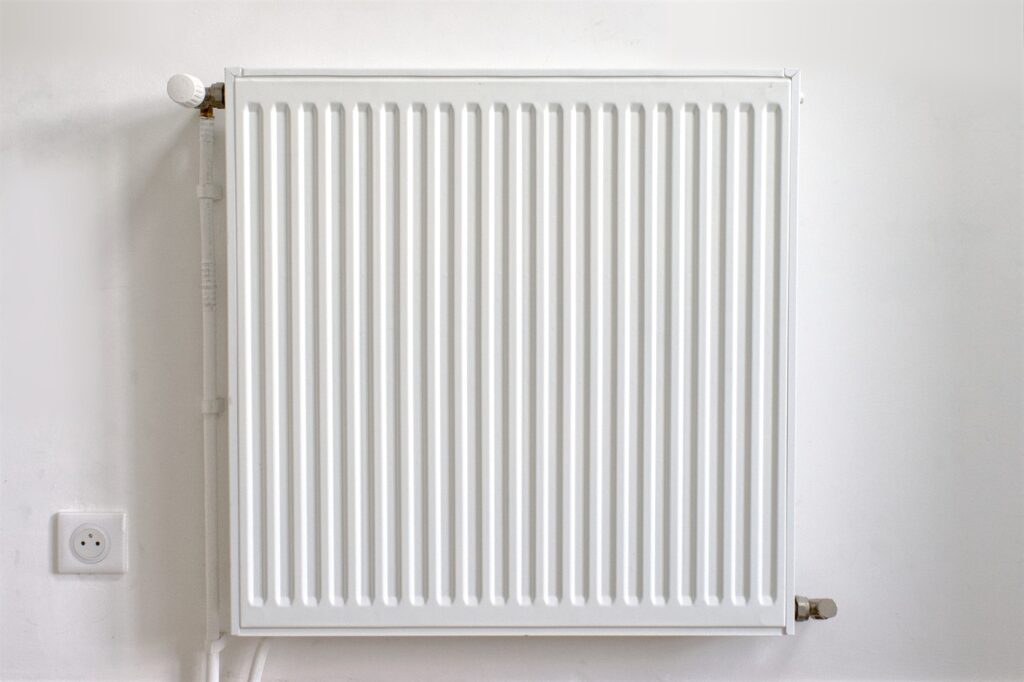 On a practical note, the church will be a bit chillier over the next few weeks as the heating has been switched off to save costs. Although spring is technically here, people are encouraged to wear warm cloths and have their hearts ablaze with love towards God and each other. Tea and coffee will hopefully also help us to stay warm after the service.
Sunday Worship: The Fourth Sunday before Lent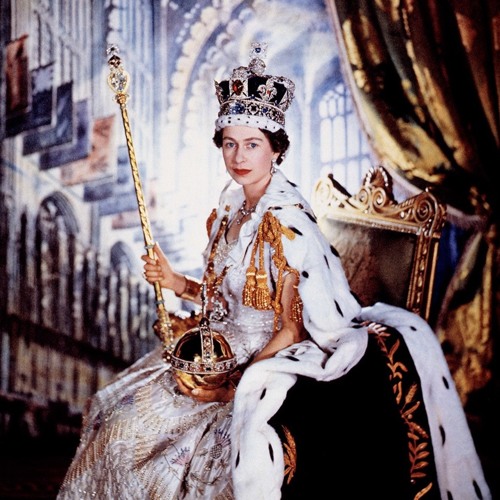 I declare before you all that my whole life whether it be long or short shall be devoted to your service and the service of our great imperial family to which we all belong.

But I shall not have strength to carry out this resolution alone unless you join in it with me, as I now invite you to do: I know that your support will be unfailingly given. God help me to make good my vow, and God bless all of you who are willing to share in it.

Her Majesty The Queen, 21 April 1947
Join us as we celebrate the 70th anniversary of Queen Elizabeth II ascending to the throne and to the Supreme governorship of the Church of England! Those of you who are unable to come to the church will be able to follow along online!
Sunday Worship: The First Sunday After The Epiphany
The Holy Spirit comes upon us so that we may become ourselves. We receive affirmation from God, who calls us by name and inspires and empowers us to affirm those around us, so that they may sense some of the joy that God takes in them.
Make sure to either tune into the live stream at 11 AM on Sunday or come to church in person to hear more of Chaplain Elīza's thoughts on the Epiphany!